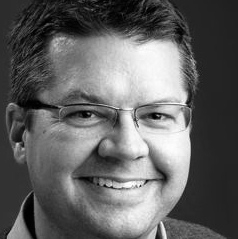 Hi there. I'm Joe. I'm a financial planner, writer and newspaper columnist and I live in Omaha with my wife and daughter.  I love to travel, learn new things and generally do everything possible to, as Thoreau might say, "suck the marrow out of life."  Before this starts sounding too much like an eHarmony Profile, I'll put a few things about me below and then I'd encourage you to click over to the About Page where you'll find out more about Intentional Retirement and how to make your retirement remarkable.
Financial Planning
For nearly 20 years, I've been helping awesome people like you get their financial house in order.  As an adviser, the primary focus of my practice is to help clients prepare for, transition into and live in retirement.  That includes an intense focus on areas like asset allocation, investment planning, Social Security, Medicare, long-term care, distribution planning, life insurance, estate planning and lifestyle planning to name a few.  I hold the Chartered Retirement Planning Counselor (CRPC®) designation and I am the Vice President of Teckmeyer Financial.
Books and Columns
As you might imagine, it can sometimes get a little old staring at blinking lights on your computer screen all day.  To make sure the left half of my brain still worked and to give myself a creative outlet, I started writing.  So far I've written two books (available in our Store) and I write regular columns on retirement for Dow Jones MarketWatch, the Financial Planning Association and the Omaha World Herald. This site, my books, columns, and thoughts on retirement have been featured in places like AARP, Dow Jones MarketWatch, Yahoo Finance, U.S. News & World Report, Retirement Weekly, MSN Money, NASDAQ.com and numerous radio programs like Dr. Laura.
Intentional Retirement Blog
When it comes to having a meaningful retirement (and life), there is one thing that is more important than any other.  That one thing is more important than money, Medicare, Social Security or any other retirement related building block.  What is that one thing?
You need to be intentional.
It's easy to talk, speculate and dream.  It's passive.  It's like you're an attendee at a lecture.  Doing is difficult.  I started Intentional Retirement to help you get out of the lecture and into the lab.  It's a place for like-minded people to go to find the tools, ideas and inspiration necessary to take intentional action with their life.
There are three key parts to the site.  First, I post articles each week on topics like travel, investments, Social Security, housing, hobbies, mini-retirements, estate planning, creating retirement income and finding personal fulfillment.  Sign up for our Retirement Toolkit and I'll automatically deliver those articles to your Inbox each week.
The second major part of the site is the Store.  Almost everything I write is free and available to all, but in a few cases I have created detailed guides, books and other products that you can buy.  They are designed to solve some of the thorniest problems that you will face in retirement.  Of course there's no obligation to buy anything, but you're welcome to look around and see if there is a tool or two that can help with your planning.  I'll be adding several key products each year, so check back periodically to see the latest resources.
Finally, I eat my own cooking.  The third part of the site is a personal journal of sorts that follows along as I put the things I talk about at the site into practice in my own life.  Just like I encourage you to do, I set big goals, do fun things and otherwise do my best to live life to the full.  Hopefully, you can draw some inspiration as you follow along with me as I do things like mini retirements or 30-Day Learning Challenges.  Visit my 50 by 50 Page to see some of the things that I'm currently doing.
So that's a little bit about me.  Don't be a stranger.  Touch base if you have any questions or if there's ever anything I can do for you.
~ Joe
p.s. Just to be clear, this site is in no way related to my employment at Teckmeyer Financial. It is simply a place for me to aggregate my writing and make it available to anyone who finds it useful. The information is general in nature and is not intended to be advice for your specific situation. For that type of advice you can contact me at the investment firm where I work and we can talk further.